With this tool you can track your progress on endgame quest chains like Onyxia attunement, acquiring the Scholomance Key, and completing the Linken's Adventure quest chain.
Here's some screenshots of the Classic Attunement tracker in action. Let us know if you would like us to add any more quest chains to this tracker!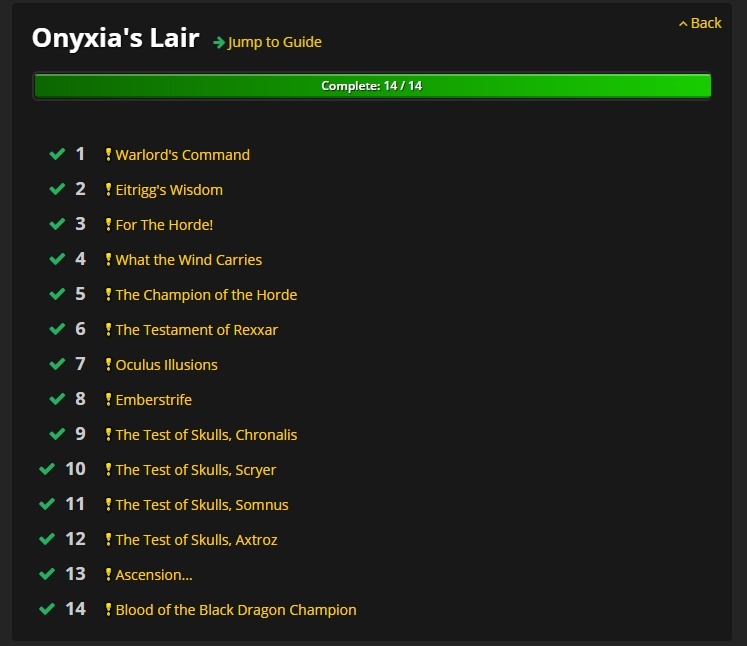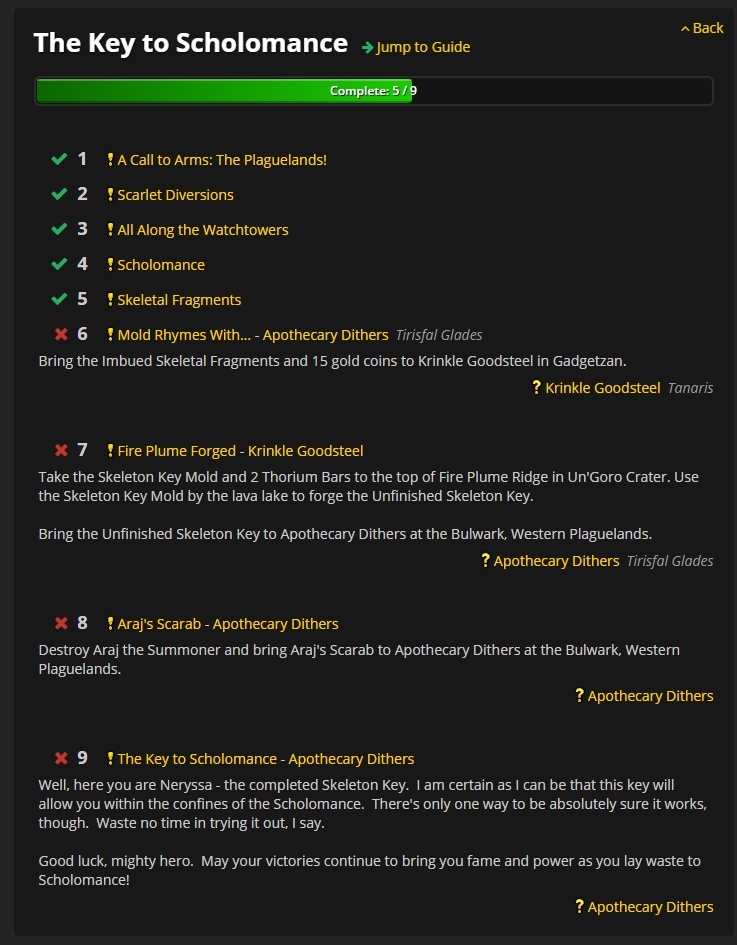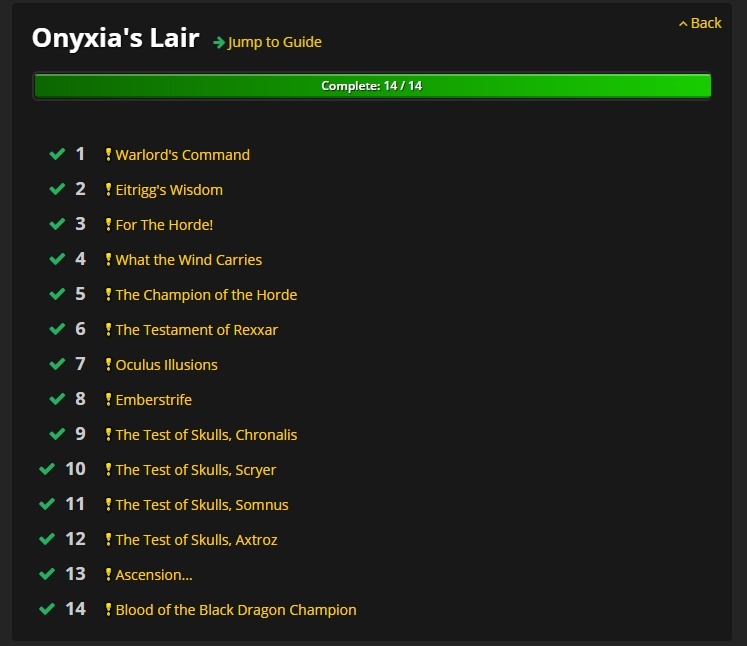 While there is no official API provided by Blizzard, players that use the Wowhead Client can view their characters on the site.
There are a few steps involved as there's no API to make it automatic, but it's still fairly painless:
Run the Wowhead Client
Log in to the game, make sure the looter addon is running
Play for a bit
Log out of the game
Upload dataz via the client
You must have 'Upload character data' checked in the Client Options and you must upload after each time logging out for the site to be updated accordingly with your latest data.
After completing these steps, when you visit the Classic Attunement Tracker, you can click on the Import button to select your Classic WoW characters. If you do not use the Wowhead Client and follow the directions, you cannot import your characters.
Once you have your characters stored on Wowhead, several tools will now work, including the Classic Quest Completion Tracker, Classic Gear Planner, and Classic Attunement Tracker.